Star Wars Jedi: Survivor was rumored to show up at The Game Awards on December 8. Respawn Entertainment has now confirmed those rumblings and released a new piece of key art to whet players' appetites. However, the game's full listing also leaked onto Steam, prematurely revealing its release date, gameplay details, and pre-order bonuses.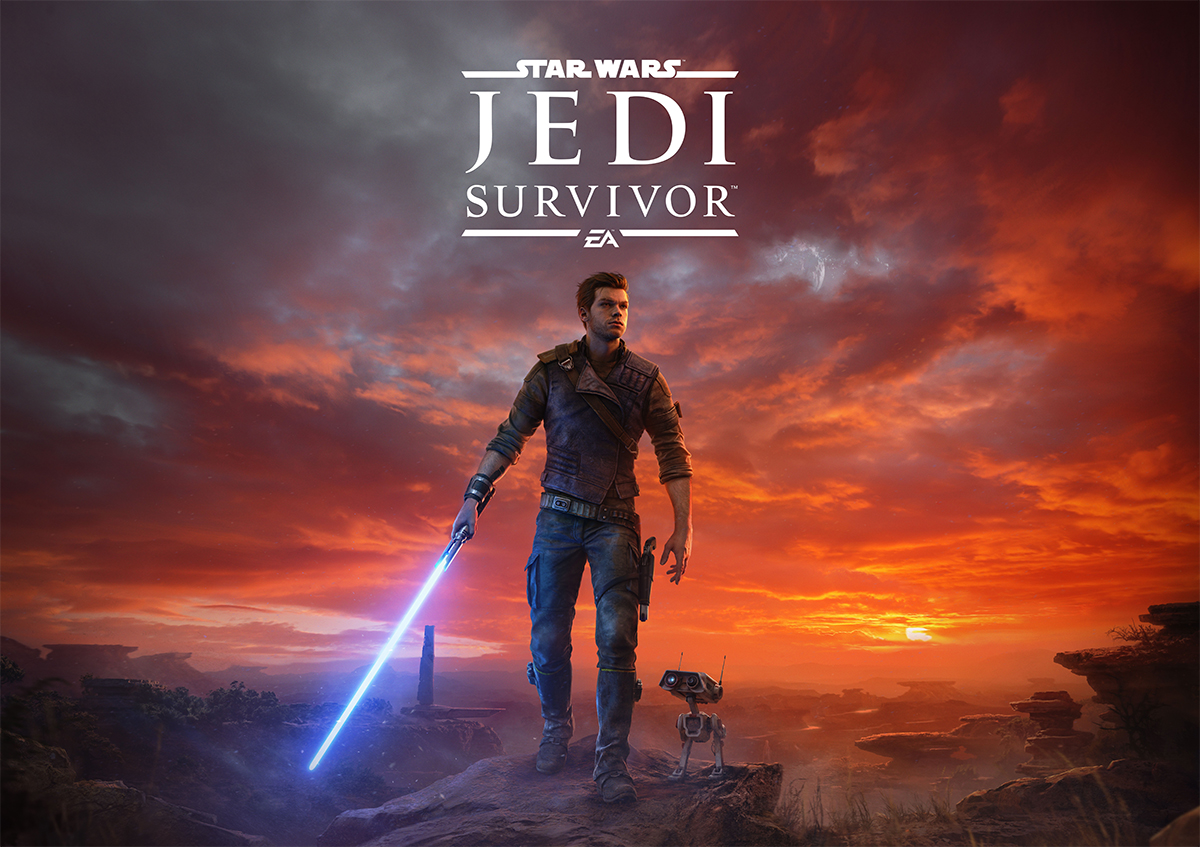 The full key art, as shown by the above picture, has Cal Kestis and BD-1 on an unknown planet. The art and Game Awards announcement was all Electronic Arts officially said about the game.
However, as captured by Wario64, the Survivor's Steam listing went live a bit earlier, revealing likely almost everything the studio has planned for the show. The now-scrubbed Steam page noted that the game was releasing on March 15, 2023, which echoed a backend store listing that said it was coming out in late February or early March. The updated story synopsis also noted that Cal is "driven to make a stand during the galaxy's darkest times" and asked how far he is willing to go to "protect himself, his crew, and the legacy of the Jedi Order."
It also delved into the gameplay details, too. Survivor will have bigger areas to explore and each planet will contain new "biomes, challenges, and enemies," as well as an array of new skills and equipment that will augment how players fight and traverse. The combat is also going to have new Force powers and lightsaber fighting styles, but they weren't specifically detailed.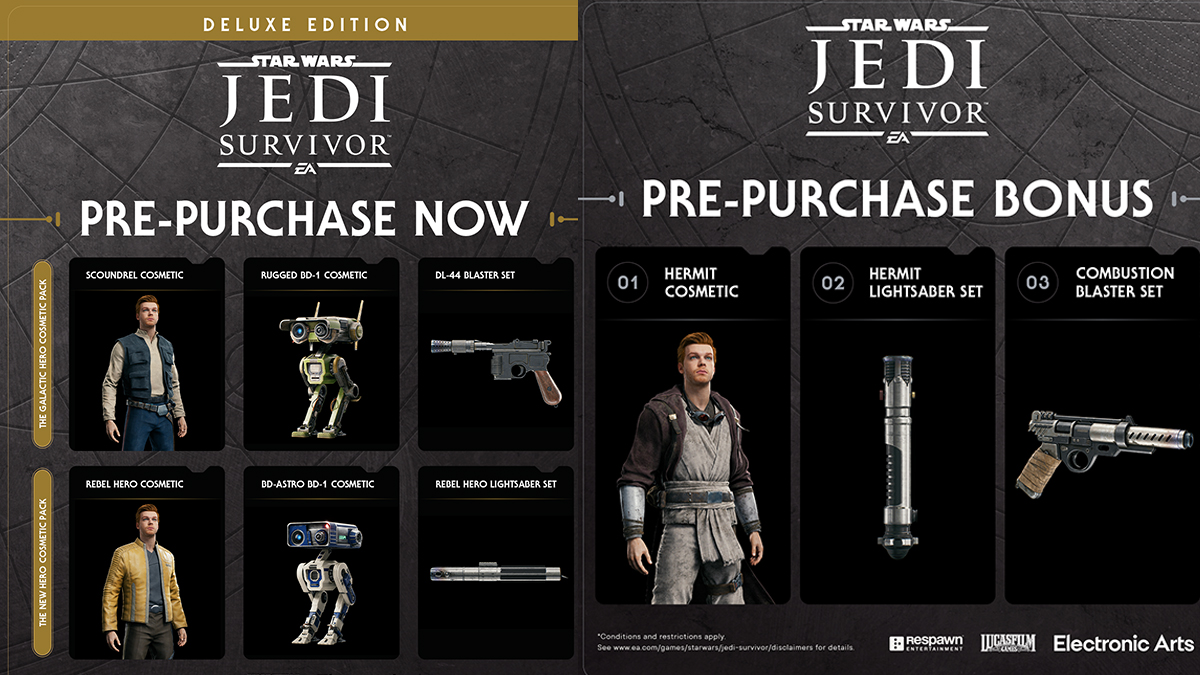 And while not mentioned directly, certain bonuses hint that Cal will now be able to wield a blaster, a stark difference from Star Wars Jedi: Fallen Order which only gave players the Force and a lightsaber. Pre-ordering the game gives access to the Hermit Cosmetic Set that unlocks Obi-Wan Kenobi's robes and lightsaber in addition to a Combustion Blaster Set. Buying the deluxe edition yields the Galactic Hero Cosmetic Pack and New Hero Cosmetic Pack, with gear sets that are inspired by Han Solo and Luke Skywalker, respectively. The Luke set even gives BD-1 R2-D2's color pattern.